Lufthansa Subsidiary Eurowings Discover Launches New Fleet And Branding
Lufthansa's subsidiary Eurowings Discover has undergone a rebranding, changing its name to Discover Airlines. The airline will feature a new fleet while also adopting a blue and yellow colour scheme, developed by the German agency, Scholz & friends. Unveiling the freshly painted A320 in Frankfurt earlier this week, Discover Airlines will continue to offer routes to North America, and is available to book as part of our Lufthansa Global Fare.
Discover Airlines Product Changes
On top of a branding refresh, there will be a few product changes in the coming months. This will include an upgrade of its premium economy product, free headphones on long-haul routes and better quality food. If you have an existing booking under Eurowings Discover, these will automatically be transferred over.
The yellow and blue rebrand is not only closer in line with the colours of parent airline Lufthansa, but was also inspired by the view of the horizon. With the newly branded A320 landing in Frankfurt earlier this week, the aircraft will fly its first passengers to Palma de Mallorca within the next few days, with the remainder of the airline brand coming in the next few months.
The changes for interiors, crew uniforms and cabin products will come later in the year due to extended product delays. This means the Discover Airlines won't be featuring the new Discover brand until 1 December. On top of this, the airline will continue to use up its disposable Eurowings branded products for sustainability purposes.
Where Do They Fly?
In the upcoming year, Discover Airlines fleet will expand by five Airbus A320's and one Airbus A330, bringing the fleet total to 28. Out of these ten Airbus A320's and 13 Airbus A330's will serve 33 short-medium haul destinations, along with 17 long-haul destinations from Frankfurt and Munich. Flying popular routes to North America such as Las Vegas, Orlando and Philadelphia, along with Calgary in Canada, you can fly Discover as part of the Lufthansa Global Fare. To find out more about how Discover Airlines would fit within the Lufthansa Global Fare for your multi-continent trip, contact one of our airfare specialists.
What Other Airlines Fall Under The Lufthansa Group?
The Lufthansa Group is composed of well known airlines such as Lufthansa, SWISS and Austrian Airlines, but there are a number of smaller, lesser known, airlines in the group too. These included Edelweiss Air, Air Dolomiti and Brussels Airlines.
Edelweiss Air is a renowned Swiss airline that has been providing travellers with good service for many years. Based at Zurich airport, this carrier offers good flight availability through Europe while also has long-haul offerings to North America, Egypt, the UK and more. Fares are available on our economy or business class round the world airfare.
Air Dolomiti is an Italian regional airline that offers fares from popular Italian cities like Milan, Venice and Florence, to international destinations such as Munich and Frankfurt. Representing the Italian branch of Lufthansa, they offer an extensive network through Europe with more than 550 flights weekly to Munich and Frankfurt airports. With Italy being a popular destination amongst many travellers, Air Dolomiti has good availability for those wanting to visit the region, or looking to stop in Europe on a round the world flight.
Brussels Airlines is the flag carrier and largest airline of Belgium. Operating scheduled services to Europe, North America and Africa from its hub in Brussels, it has more than 100 destination offerings. The codeshare between Lufthansa and Brussels Airlines means you'll not only have seamless airport transits on international connections, but also have more flight availability on global fares. With great fares currently available on our Lufthansa Global Fare, speak to an airfare expert on creating the perfect flight itinerary for you.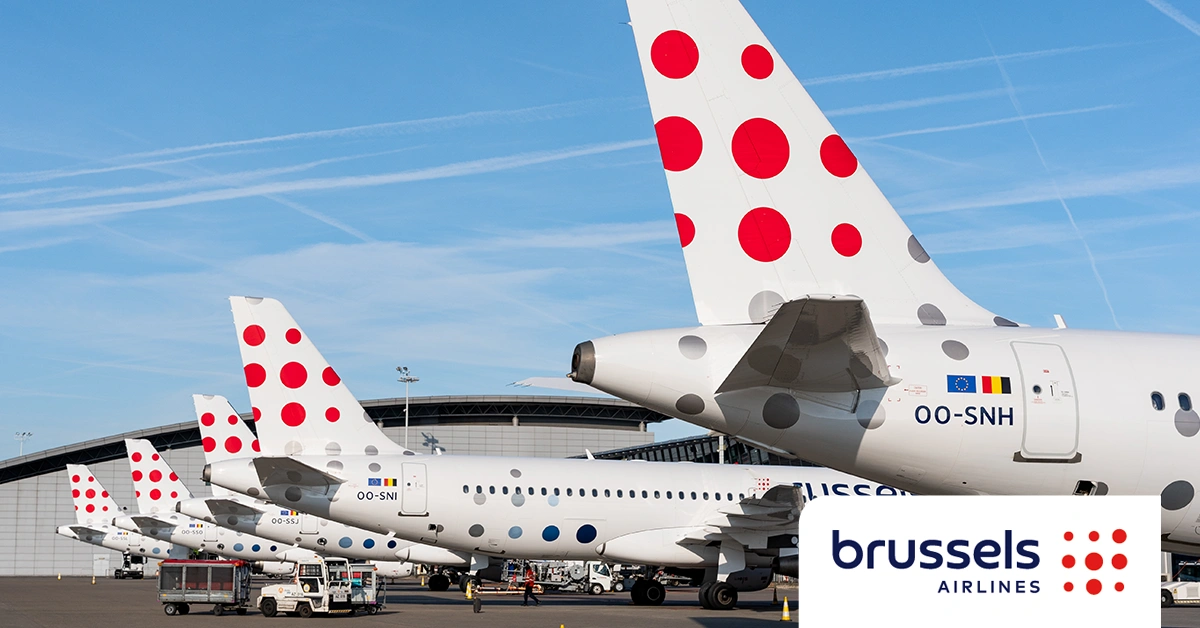 With these airlines being part of the Lufthansa Group, they can all be used under the Lufthansa Global Fare. To discuss your multi-continent fare and book your next round the world airfare, contact an airfare specialist today.
What Is An Airline Alliance?
An Airline Alliance is an organisation where multiple airlines agree to cooperate and establish a beneficial relationship for both the businesses and their travellers. By having an alliance, such as Star Alliance, this allows for greater inter-connection of flight paths and flight times, while stabilising the price of flights between otherwise competing airlines.
The Lufthansa Group is part of Star Alliance, the largest airline alliance, meaning no matter where you are based you can enjoy the perks of loyalty. With flights to 1250 destinations and 195 countries, some of the most popular routes within the network are flights to Europe and North America. Star Alliance's round the world airfare has been a popular choice for many years due to having a broader range of member airlines. Speak to an airfare specialist today to discuss your preferred route, along with the best airfare deal to suit you.
Contact an airfare specialist today →